Simply Changing Rwanda
Professional Certificate in Peace, Healing and Forgiveness
A UK Perspective
Now more than ever, there is a need for perspective in the world. A perspective that allows us to understand why conflict occurs and how to resolve it.
Many terrible things happen in the world. As I write this, there is unrest in many countries. It is unthinkable that a country would turn its military force upon itself and yet the term 'civil war' is something we understand well.
I lived until recently in the beautiful village of Boylestone in Derbyshire where history tells us that a heated battle between the cavaliers and roundheads took place at the village church - an historic Civil War. This church is now a place of peace and beauty and where the villagers sing Christmas Carols by candlelight each year.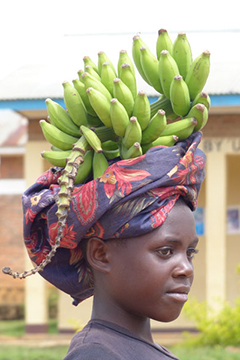 I carry these thoughts with me when I visit Rwanda, a place where 'civil war' ravaged a country in living memory. Where fellow Rwandans turned upon each other led by a government fuelled by hatred and the need for power.
In Rwanda in 1994, genocide ripped a country apart. One million people were killed in 100 days. Ethnic cleansing swept through the nation at a shocking rate.
Most shocking was the world's response to this genocide. Instead of intervening, helping, providing diplomatic support or military intervention to stop this genocide, the world's leaders, sadly, observed and did nothing.
Today, as I write this, a president has turned chemical weapons on its own people. We have to wonder what is the cause of such callous acts? What training do military and political leaders undergo? Of course we know these leaders are politically capable of creating conflict, but how many are capable of resolving conflict? What skills do they posses, that allows them to manage their own personal emotions? How emotionally intelligent are these leaders who make decisions on our behalf? Are they able to manage the emotions of their political colleagues or of their military leaders?
I believe that we have a duty, as human beings, to understand the process of development. My focus is the art of Coaching and NLP which has influenced my work in personal and organisational development. I work with people all day every day, people who are taking responsibility to make their own lives and the lives of others more rich and compelling. We achieve this by taking the time to look at ourselves and how we impact on others. We take responsibility to make changes to our thinking, our language and our behaviour.
I believe we have a responsibility to become more resilient, more able to cope with the things in life that happen to us. If all of us can take more responsibility to manage our emotions, to communicate effectively then the 'hurt' that leads to 'hatred' will have nothing to feed upon.
We often have discussions here at Simply Changing about the state of the world. Usually this is sparked by someone's personal response to a local, national or international incident. Our answer is always, that if we respect each other and take the time to recognise our individuality, then conflict will be reduced. Changes in society begin in the home and in the work place.
Are we always motivated by good intentions? If not, then what is the impact on those around us? If we get out of bed in the morning feeling irritated and snap at our partner or our children then what happens to their day how do they feel, do they pass their sense of injustice out on others? Everything we do matters, everything we do has an impact upon those around us and we owe it to ourselves and to society as a whole to be responsible for 'how' we behave.
All of that being said, we have a golden opportunity in the people of Rwanda. They have lived, day by day, with the impact of the 1994 genocide, people became, perpetrators, survivors, protectors or observers and they chose those roles because of their circumstances, their beliefs, their ethnic origin, amongst other things.
In Rwanda they are working, day by day, towards a 'one nation' 'one people' goal. This means that they have to live side by side with each other no matter which 'role' they took during the genocide. We can learn much from them and therefore have developed a briliant opportunity for you to visit Rwanda, experience this brilliant country with it's wonderful people and hear from the people themselves about their experience, then and now.
More about the Professional Certificate in Peace, Healing and Forgiveness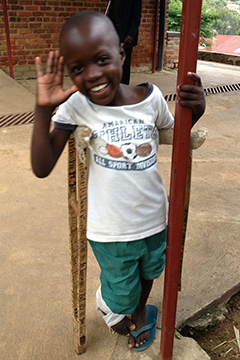 Come with us to the beautiful African country of Rwanda. You will meet tremendously engaging and inspirational people. You will discover how the genocide happened and meet people who participated in the genocide as perpetrators who will explain the reasons for their involvement. You will learn from survivors, hearing what it required to lose everything, survive and rebuild their lives. We will hear from people who chose to risk their lives by protecting others. Finally we will explore the observer, a person who managed to go through the genocide experience without consciously engaging.
What will you experience?
You will experience Kigali
Travel to the west where it's very different, many villages have no electricity or running water in their homes
Stay in a safe compound with electricity and running water (it's very comfortable)
Visit Genocide Museums
Hear about the genocide and understand it from many different perspectives
Learn from the people themselves
Get opportunity to understand 'what happened'
Hear how protectors, survivors and perpetrators live and work side by side
Discover the processes of peace, healing and reconciliation
Explore the process of forgiveness
If you would like to be the change you want to see in the world, then come along, join us on our brilliant journey to Rwanda, an experience of a lifetime to enter a country and have the best chance of understanding it because we will be guided by truly skilled and remarkable people.
You will learn so much about yourself and others.
To receive more information on costs, dates etc. then please complete pop your name and email address in the web form at the top of this page.
I'm looking forward to meeting you.
Louise x